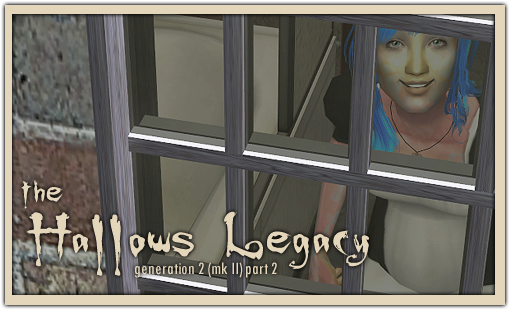 So, further adventures of Ripley Hallows.
I'm well into the gen - lots more playing than updating - so there should be no massive gaps between updates.
The whole "looking for a mate" stage might seem short, and that's because it is short - for some reason Gadwin didn't feel like screenshotting one of my play sessions early on. I re-staged a few important pictures,
but some of the situations couldn't be recreated and are therefore missing.
Hopefully things will run smoothly from here on out, otherwise we're going to have to start talking about a Hallows Curse.
( Onward! )